"The most authentic 60's 70's band around"
Welcome to The Corsairs.com home of the Hull based four piece 60's, 70's band established in February 2009.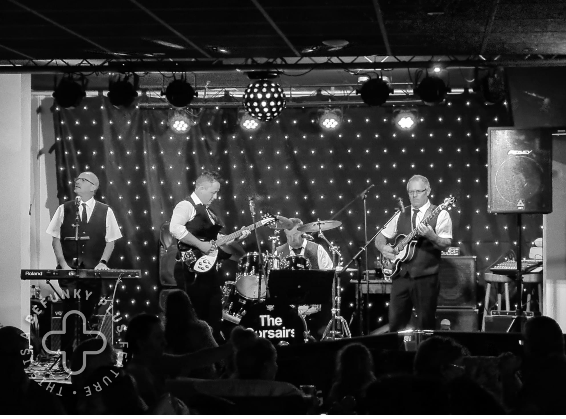 The band consists of Gary (Bass guitar and vocals) and Phill (Guitar and vocals)
with Graham (Drums and vocals), and (another) Graham on (Keys and vocals).
The band have enjoyed great success over the past 13 years and have built up a large repertoire of classic songs from the Golden Era of music.
Our four part harmonies and natural stage presance make us a great addition to any celebration large or small and we would love
to share your special event with you.
Site last updated on Friday 6th May 2022